Look Out, World
I've got a scanner, and I'm not afraid to use it.
But really, how priceless is this picture of my grandparents?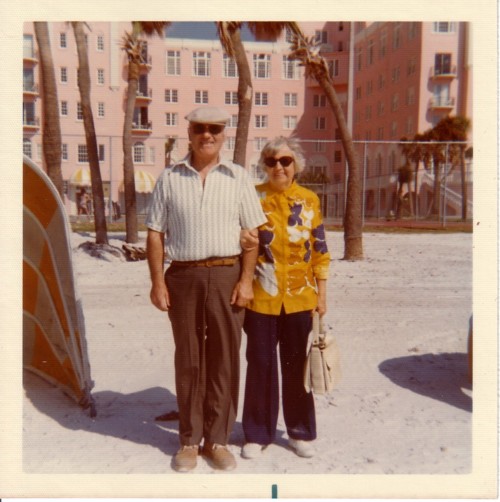 I'm guessing 1972, Florida. God bless Rachel and Jack Johnson. The world just isn't the same without them.
And then there's this picture, circa 1979, of my sister Alex and me in a phone booth in Chicago:
I remember going to visit her. We took these pictures in a Woolworth's. Remember Woolworth's? We actually went in, had lunch at the counter (tuna melts and root beer floats), and then recorded the event in the booth. It was a good day.